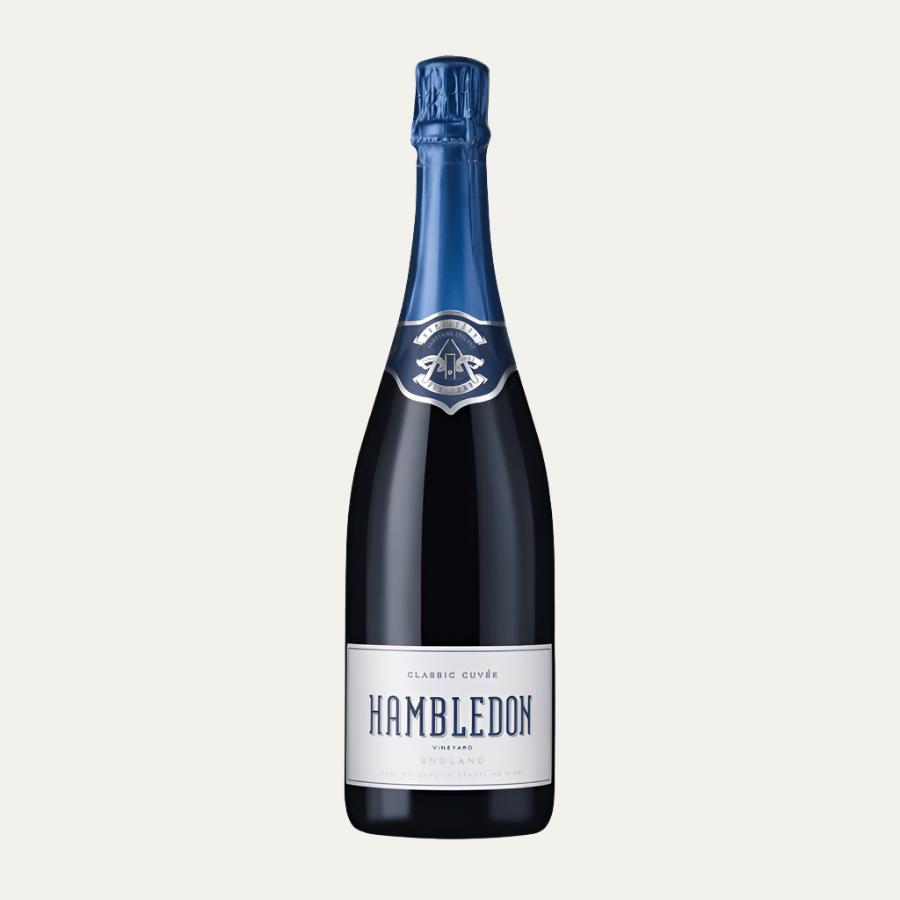 Hambledon Vineyard Classic Cuvee Magnum
Free next-day delivery on case orders
---
Produced exclusively from our own estate nestled on the southeastern-facing chalk slopes of Windmill Down in the historic village of Hambledon. Our brand new Classic Cuvée Magnum stands as testament to our superb craftmanship, terroir and unique heritage.
This magnum showcases a well-balanced blend of traditional grapes, handpicked on our own estate. Aged for over 6 years and 10 months on the lees, it exudes vibrancy and boasts structured yet ripe acidity. Each sip elegantly unveils layers of delicate floral and stone fruit aromas.
Bottled in June 2016 and disgorged in April 2023, the magnum format provides the ideal ageing environment, allowing for extended contact with the lees. This results in a wine of exceptional richness and depth.
This latest release perfectly encapsulates the essence of our vineyard and our dedication to the creating Finest English Fizz.