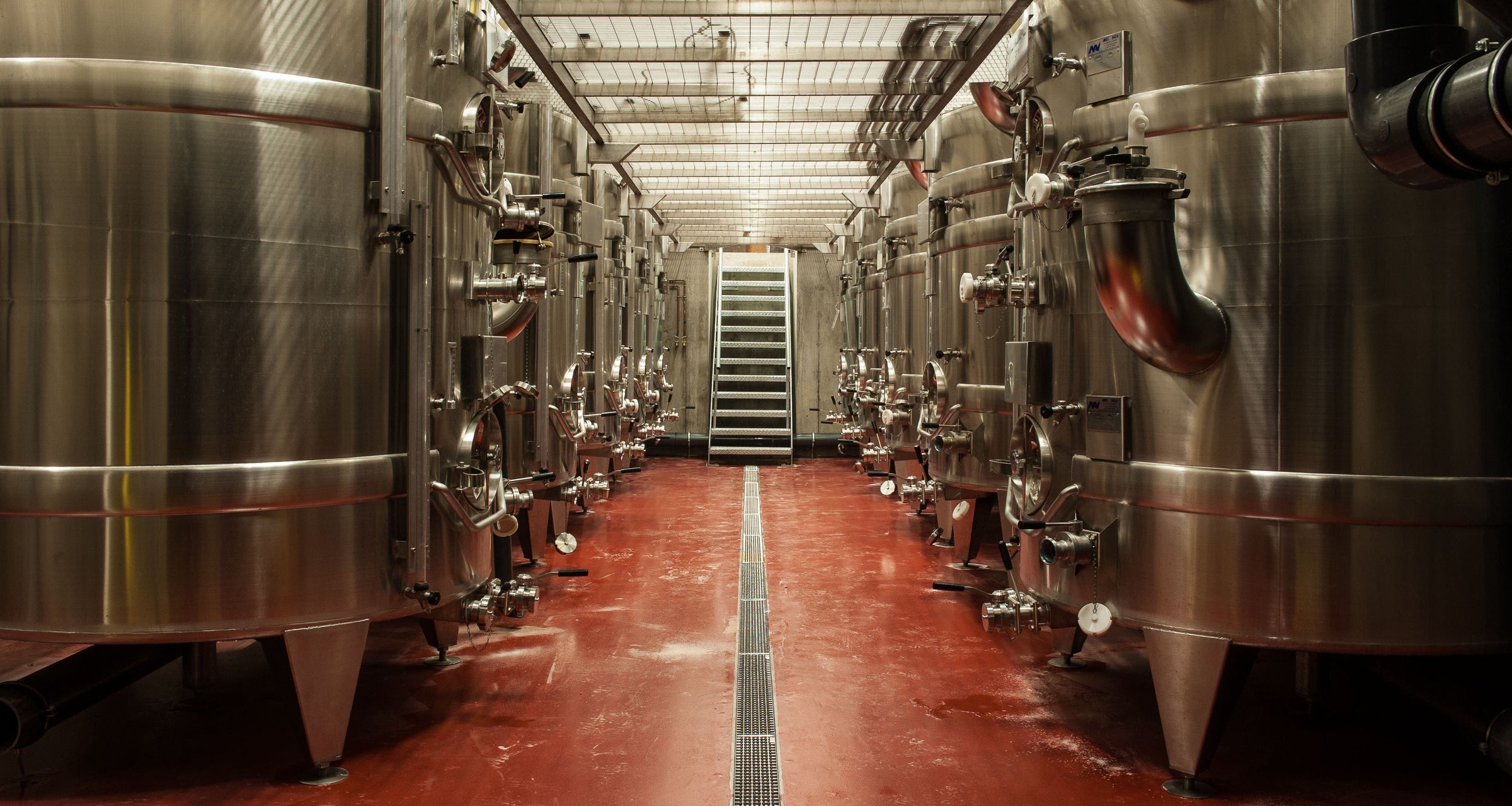 The Winemaking
A state-of-the-art facility, allowing us to make the best possible wines with the minimal possible intervention...
State of the Art
Our vision at Hambledon is to produce the best multi-vintage sparkling wine in England that will make Hambledon and the local community proud and gain universal recognition from the global wine community. We believe there are two crucial elements to producing fine sparkling wines: using the best possible raw materials and working with the best winemakers in the business.
Hervé Jestin
Our head winemaker Hervé Jestin has overseen the production of more than 200 million bottles of Champagne and sparkling wine during his career and was chef des caves at Champagne Duval Leroy for over 20 years. Hervé was originally recommended by Hubert de Billy, a director of Pol Roger, and is widely considered to be one of the best winemakers in the Champagne region.
Felix Gabillet
Since 2015 Felix Gabillet has been our full time winemaker on site. A graduate of Changins University in Switzerland, Felix manages the winery on a day-to-day basis under Hervé's watchful eye. Hervé continues to attend in person to direct all the crucial stages such as pressing, fermentation, bottling and most importantly the final assemblage.
Listen to Felix's Podcast
The on-site winery opened in time for its first harvest in 2011 and was subsequently opened officially by HRH Duchess of Cornwall. This state-of-the-art facility allows us to make wines with the minimal possible intervention. Our winery also features a top-of-the-range Coquard PAI presses to achieve the best extraction of juices in the most gentle manner possible.

Our winery facilities and the skills of our winemaking team are made available to a small number of contract winemaking clients. If you own vineyards and would like to discuss having your wine made under contract at Hambledon, please contact us here.