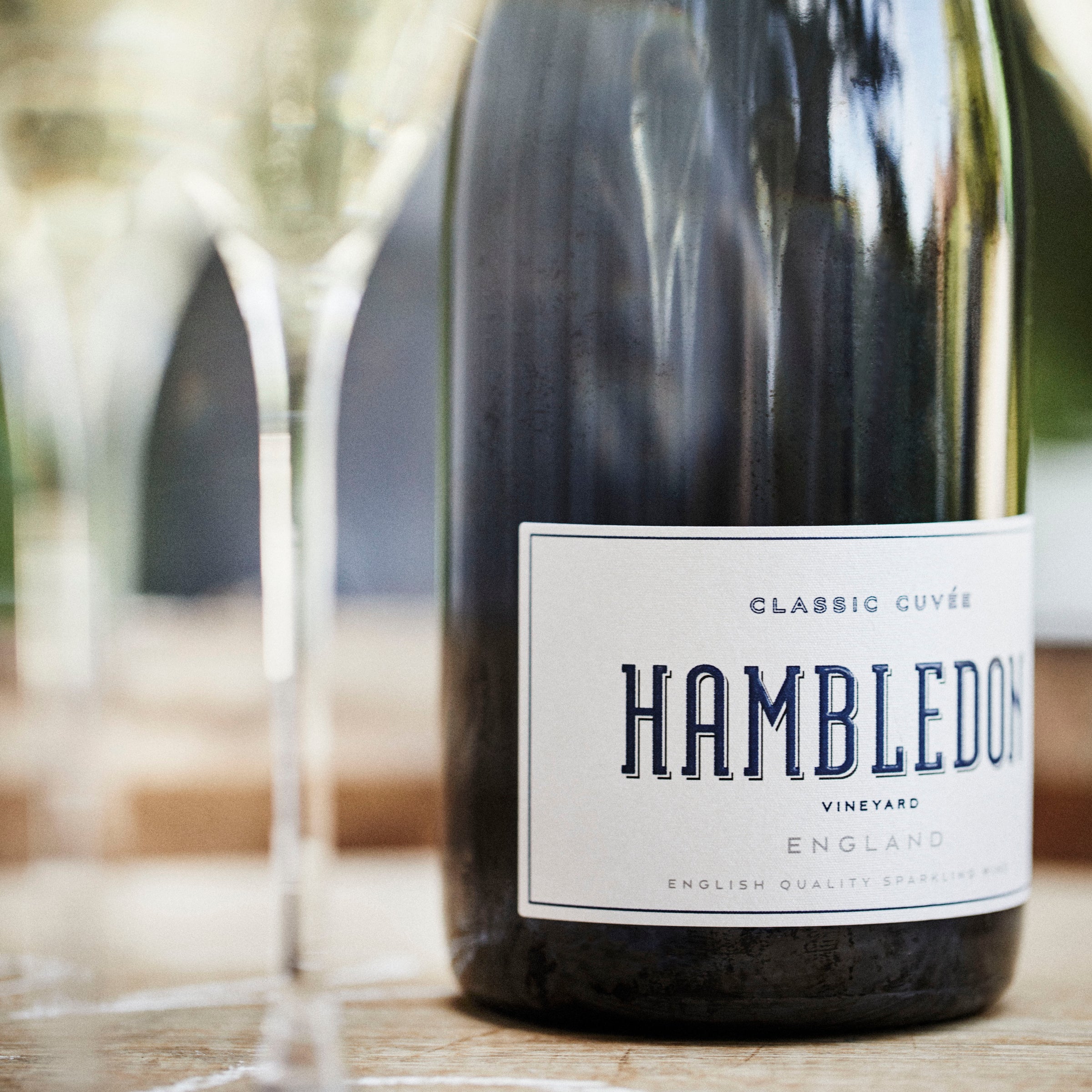 History of English Sparkling Wine
English wines aren't a brand new phenomenon - we've been enjoying them for thousands of years. It all started with the Romans...
It All Started With the Romans
Vines have been grown in England since Roman times for winemaking. The Doomsday book refers to over 42 vineyards in Southern England at the end of the 11th Century and there are now more than 500 vineyards in England and Wales producing still and sparkling wines. 
In recent years, English sparkling wines have secured growing worldwide recognition, winning some of the most cherished awards and trophies in international competitions. Geological mapping proves that the chalky sub-strata of the South Downs is identical to that of the best Chardonnay vineyards in Champagne, and this has added yet more excitement about the quality potential of the wines. 

6,200 acres under vine From the completed online surveys, we are able to estimate that the area under vine is approximately 2,500 hectares or 6,200 acres. From experts within our industry, it is estimated that 1 million vines were planted in 2017, and that approximately 1.5 to 1.7 million will be planted in 2018. This is significant growth in an industry that has already seen a considerable period of expansion over the last two decades. The arrival of two major Champagne Houses - Taittinger in Kent and Pommery in Hampshire – sets the tone for further expansion as new entrants from abroad are likely to enter the market over the coming decade

Pinot Noir leads the way The survey looked at a fairly narrow list of varietals for this year's results to make the collation of data from vineyards as easy as possible for this first survey. Pinot Noir leads on acreage planted with Chardonnay yielding the highest tonnage. From the results there is a clear indication that the grapes grown are predominantly to produce sparkling wine – Chardonnay, Pinot Meunier and Pinot Noir accounting for 71.2% of all grapevines planted in 2017 – and sparkling wine now accounting for approximately 68% of wine produced in 2017

5.9m bottles produced in 2017 Although it is always difficult to place a specific figure on production from a survey such as the one that has just been completed, we estimate that the range of total production for 2017 was between 5.8m and 6.3m bottles. Therefore, to take a cautionary position, 5.9m seemed a reasonable estimate for the last year, which is an impressive total given the heavy frost damage in April 2017. 31% increase in sales Sales grew by 31% between 2015 and 2017. With the industry winning awards in major international competitions – Decanter World Wine Awards, International Wine Challenge, Champagne & Sparkling Wine World Championships, International Wine & Spirit Competition, and a host more – this continues to elevate the place of English and Welsh Wine on the world stage. 2,100 people work in our industry From our research there are now the equivalent of approximately 2,100 full time employees involved in our industry.  This could grow to approximately 30,000 by 2040